Business Mentoring with DBS
2019-12-05
Mentoring is a valuable space for our participants, many of whom do not have access to a neutral or experienced person to whom they can ask finance-related questions. Following a pilot Business Mentoring session in 2018, we knew that many of our participants were interested in learning to grow and manage their businesses well. So we were very grateful to DBS for sponsoring a one-off Business Mentoring session for 15 mentors and mentees who worked towards mentees' business goals. Here's how the day went.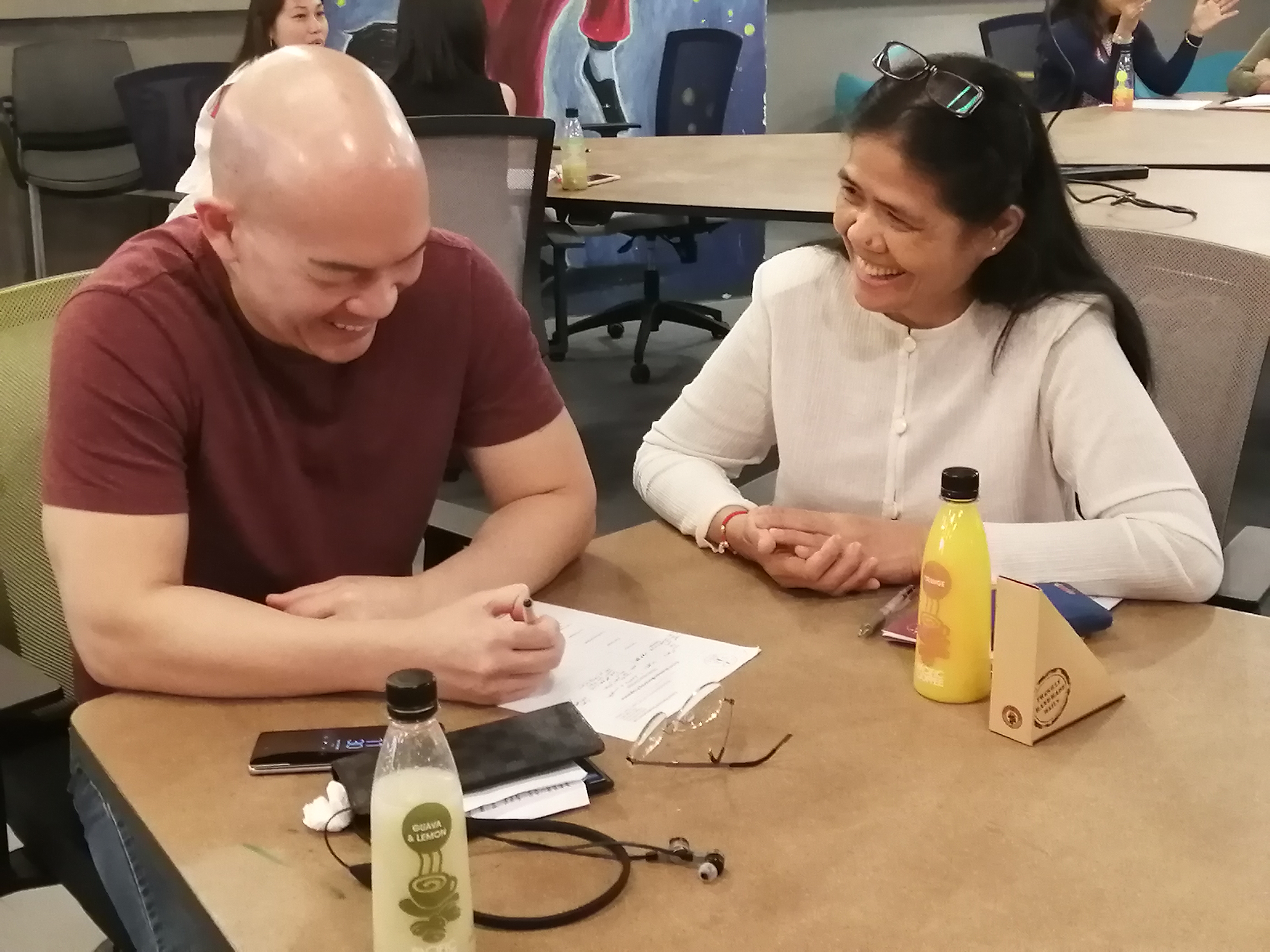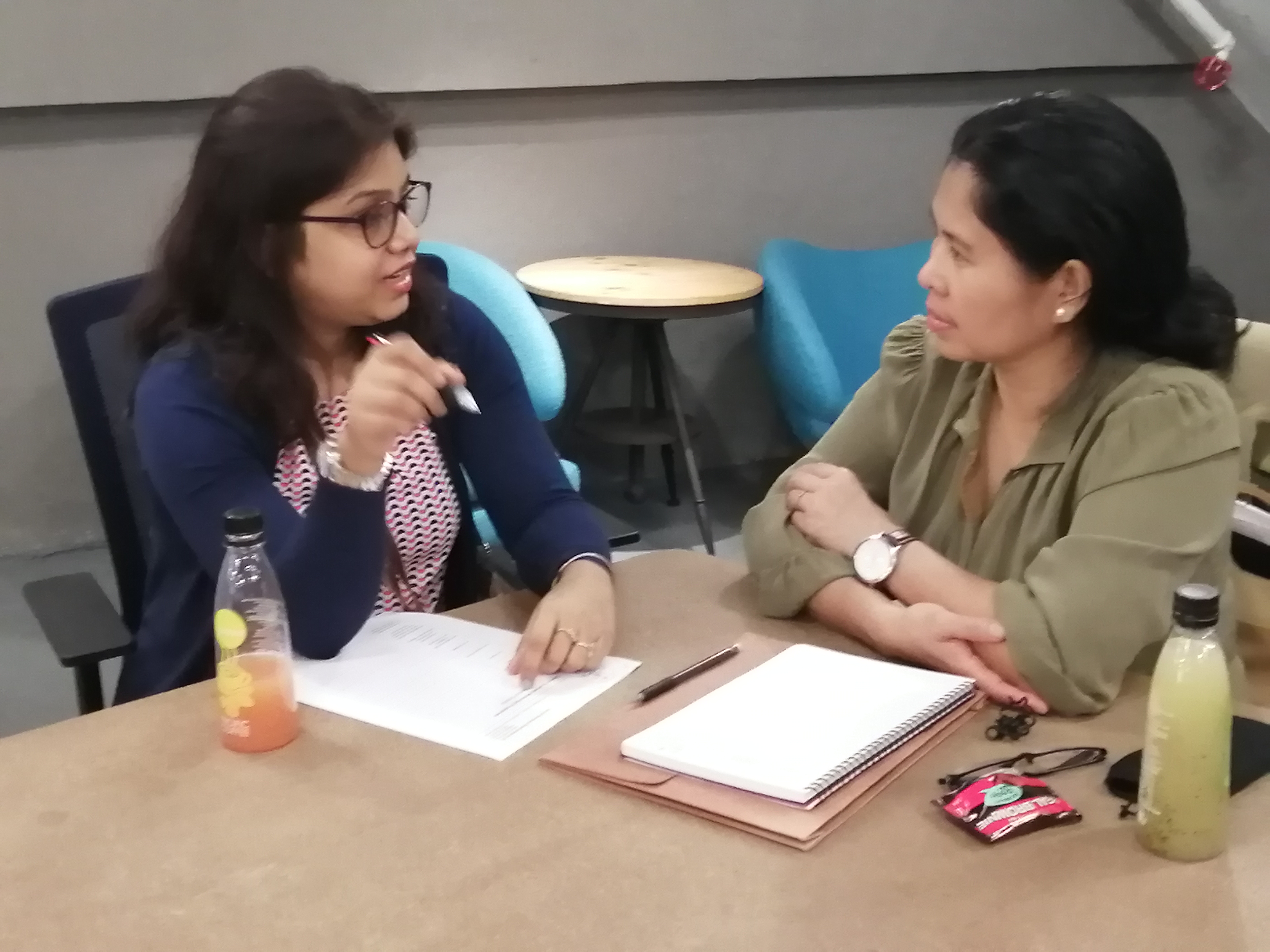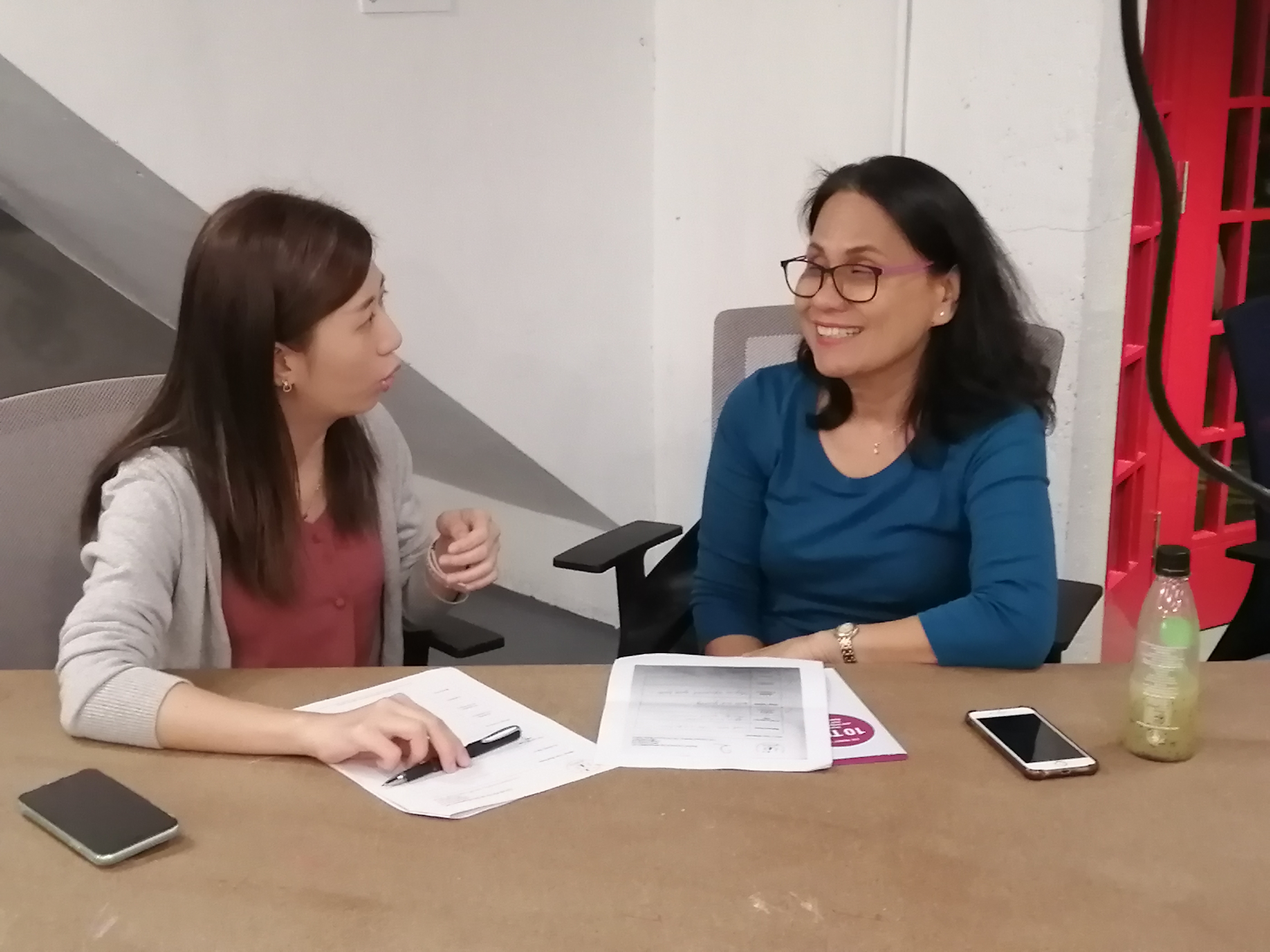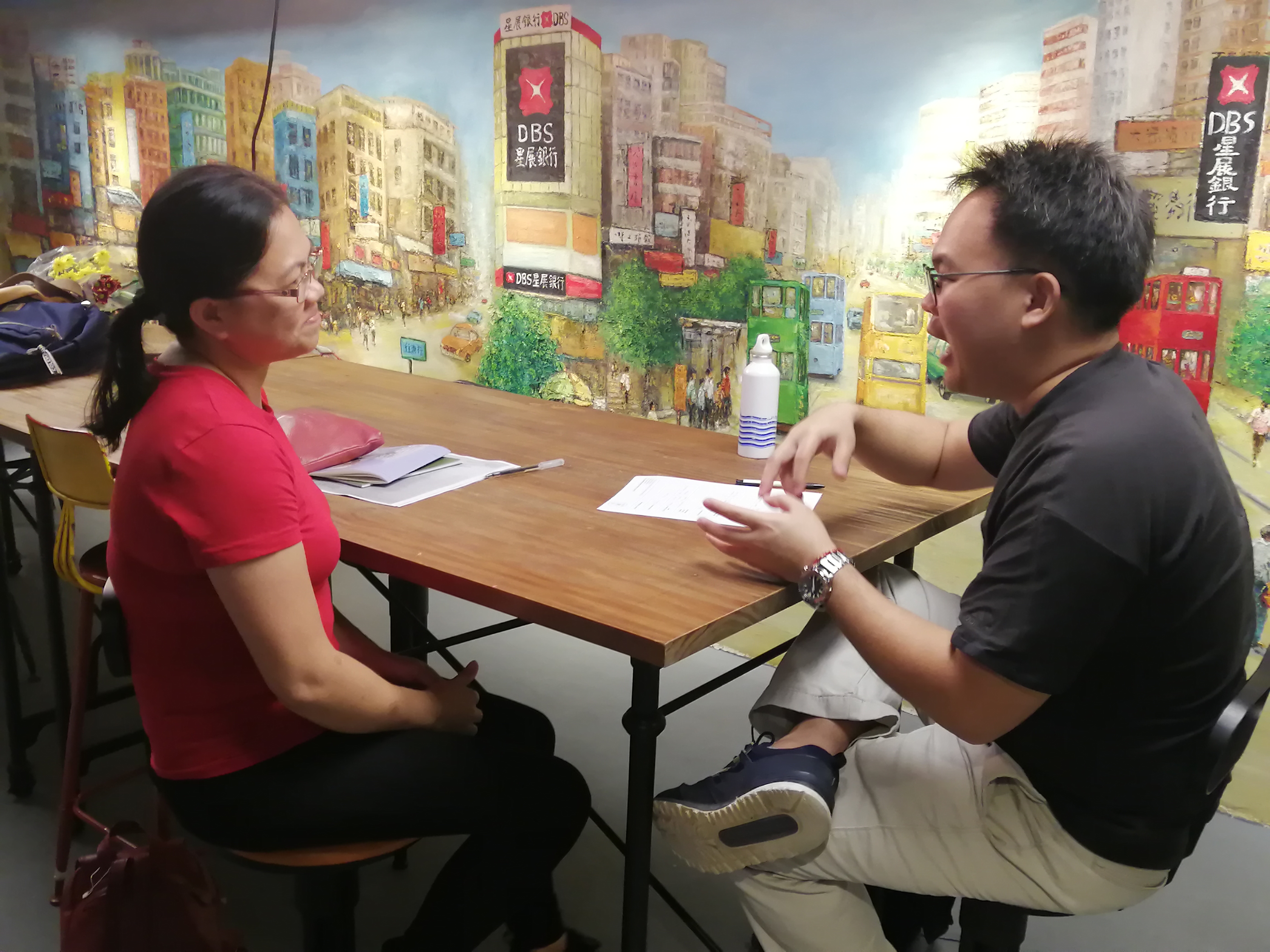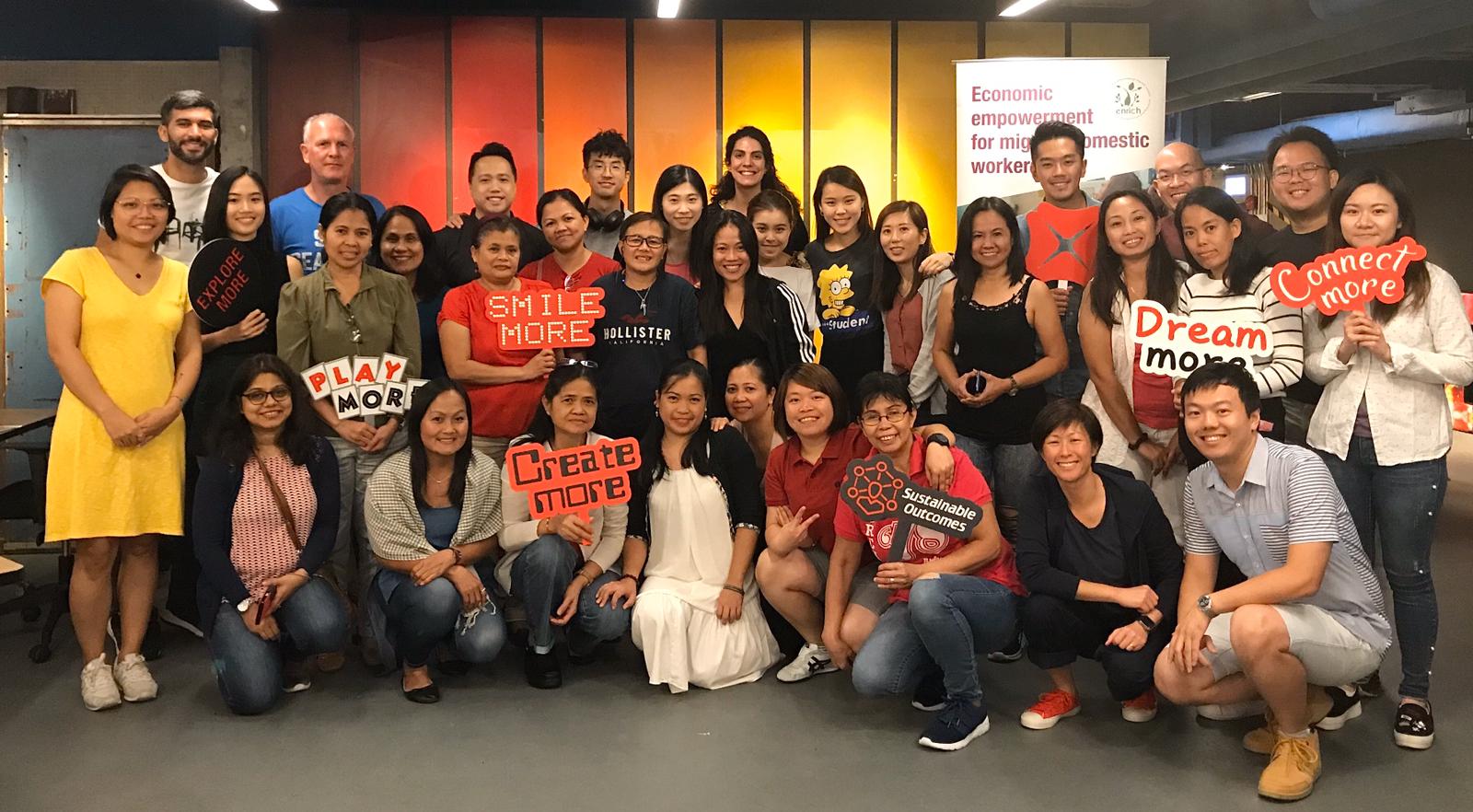 As with all our mentoring sessions, we began the day with a briefing for the mentors on the financial challenges that domestic workers often face. Mentors were then introduced to their mentees, who were domestic workers who have completed our Setting Up My Business workshop and who have an active business (or a plan to set one up). The pairs set off to go over mentees' goals, business plans and progress. 
At the end of the session, the group came together to feed back on what they had learned from the session. Here's what some of our mentors had to say:
"I learnt a lot from [my mentee] today, from local traditions to how to run a business in reality (I don't have one myself!). Most importantly, I got a new friend! Hope my suggestions can really help her grow her business"

"Despite many challenges, these brave women are planning for their future positively. I am glad to be
a part of their journey."
Some of the mentors even wished they could have a follow up session to see how their mentee progressed with their plans.
Our mentees also had very positive things to share, with 100% of them saying they felt fulfilled after the session:
"I never regret to come in this business mentoring. It really helpful in my future plan."

"Very well-discussed, mentor was excellent and helpful! My quote for today is: "If there is a will, there
is a way!"

"It's worth to spend more time listening and learning regarding business. It is really excellent, hands
down to my very charming mentor. How I wish I can be like her someday."
Thank you to all our mentors and mentees for their time and commitment to working together. A special thank you to DBS for sponsoring this session.
** The learning doesn't stop here! We're looking for partners to fund and co-deliver a Business Lunch & Learn series in 2020. If your company would like to get involved in support financial literacy for domestic workers, email [email protected] to learn more. **
Other Stories