#MyEnrichStory: MDWs tell powerful stories about their journey to financial freedom
2023-06-30
Migrant domestic workers told their personal stories of hope and empowerment through financial literacy in entries to the #MyEnrichStory Video Storytelling Competition, held as part of our 16th anniversary celebrations. 
Each video brings to life the unique journey of a different individual, revealing powerful stories of resilience, determination, hope and empowerment. 
This creative digital competition attracted 24 entries, with 11 from the Filipino community and 13 from the Indonesian community. #MyEnrichStory was open to graduates of Enrich's five core workshops – Money Wise Migrants, Money and Family, Speak Up, Growing My Money and Setting Up My Business – whether in Hong Kong or overseas.
#MyEnrichStory has resonated deeply with migrant domestic workers and the broader community in Hong Kong. By the end of June, these stories of the impact that financial education can have on the lives of migrant domestic workers had achieved an online reach of over 271,857 people and 26,0086 social media engagements.
"This social media campaign has had a tremendous impact," said Shine De Castro, Community Engagement Manager at Enrich. "Powerful personal stories like this have connected with the emotions of our community of migrant domestic workers, reminding them not to lose hope and showing that they can also achieve financial freedom one day. It's also allowed us to reach people in this community who didn't know us yet."
De Castro added that #MyEnrichStory had also made an impression with the broader public in Hong Kong, inspiring employers in particular to support MDWs as they improve their financial literacy. The employer of one participant, Joselyn Bisquera, even rewarded her with a smartphone when they found out she was taking part in the competition.
Enrich has worked for 16 years to empower migrant domestic workers in Hong Kong with the tools to overcome financial difficulties and achieve their goals and dreams.
The #MyEnrichStory social media campaign allowed us to gather photos, videos, and testimonials from programme graduates as well as reaching people for the first time. 
We plan to make video storytelling part of our regular programme, and will encourage participants in our workshops and online events to share their own #EnrichStories of hope, success and inspiration.
Other Stories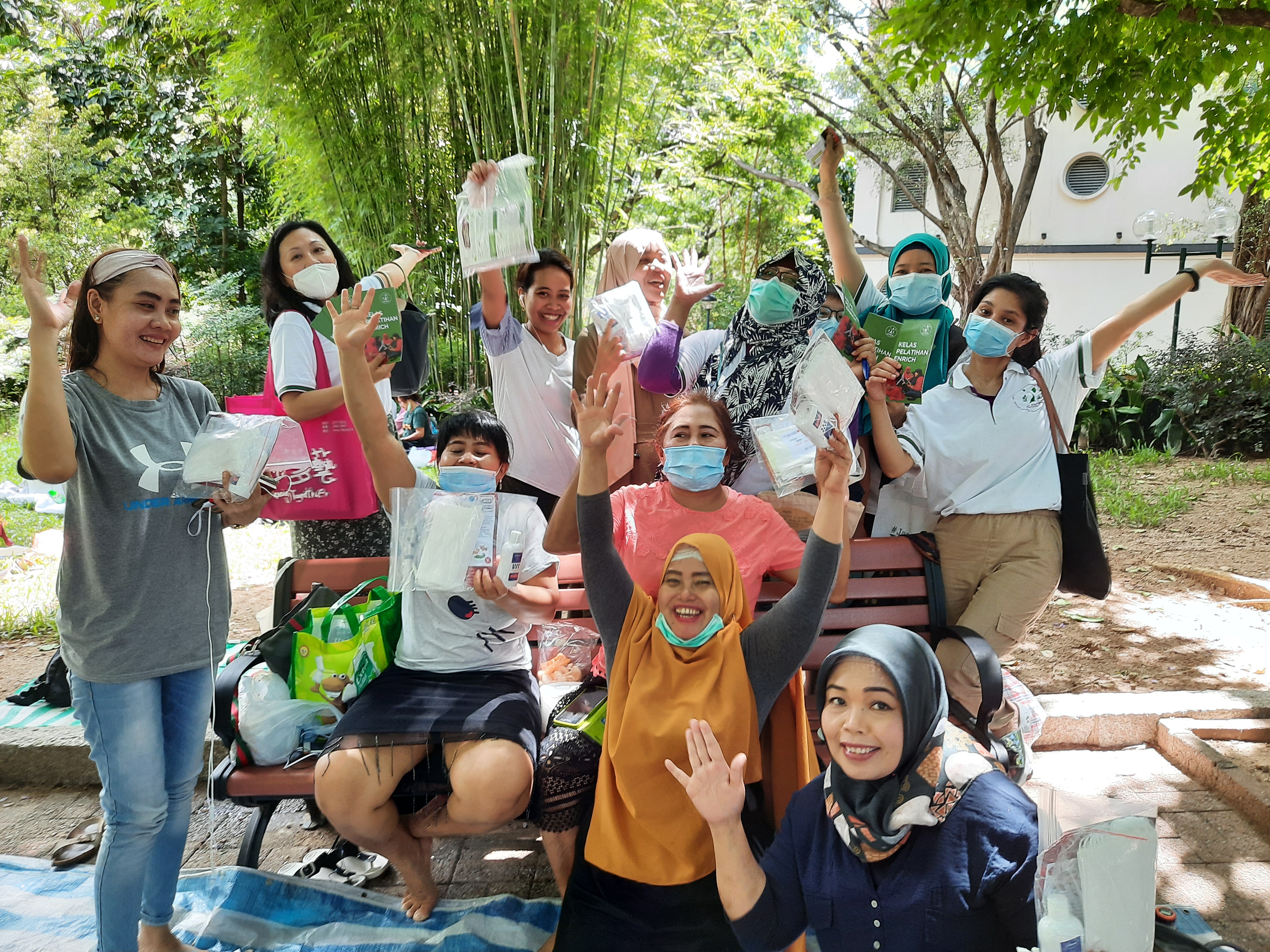 Enrich Gives, COVID-19 response
Enrich News, COVID-19 response
Enrich News, COVID-19 response