Back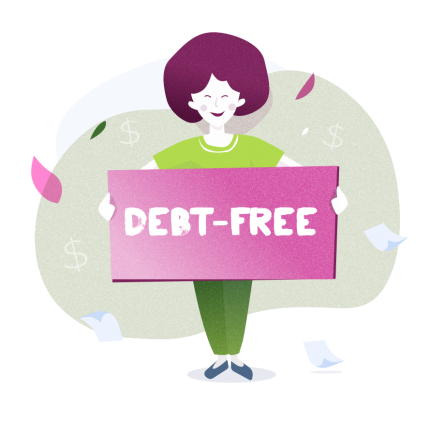 Debt-Free Helper
Debt-Free Helper is Hong Kong's first FREE debt-management programme especially for migrant domestic workers.
Intro
Do you find yourself constantly in debt? Are you always under pressure to take or repay loans? Do you want to know how you can finally leave your debt behind and start to save instead? If you've answered yes to these questions, Debt-Free Helper is for you!
Debt-Free Helper is Hong Kong's first FREE debt-management programme especially for migrant domestic workers. In this 8-week programme, trainees will attend workshops, receive personalised advice with an impartial financial counsellor and access all the tools and knowledge you need to become debt-free!
Each programme cycle is 8 weeks long and a maximum of 25 trainees will be accepted each time. It will run in English/Tagalog and Bahasa Indonesia.
Note: Debt-Free Helper is brought to you by Enrich HK, sponsored by Operation Santa Claus. We are a registered Hong Kong charity and we do not sell or promote any financial products. Enrich does not provide loans and we will not repay your debt for you. However we will give you the support and guidance you need to leave your debt behind and start thinking about your future instead!
Programme fee
FREE
Who can join?
Debt-Free Helper is available for migrant domestic workers in Hong Kong only.
You must be able to speak English, Tagalog or Bahasa Indonesia.
You have at least one existing loan.
We will prioritise domestic workers who are regularly in a cycle of debt.
How does Debt-Free Helper work?
Application: As we have limited spots, you must apply to join the programme (application details below). Shortlisted applicants will be contacted by Whatsapp or phone call. When applying, you must commit to joining the programme for the full 8-week cycle.
Schedule: Trainees who are accepted will receive a full schedule at the start of the programme. Activities will be held on Sundays each week. Some activities will be done remotely.
Content of the programme: During the 8 week cycle, trainees will attend 2 workshops run by our experienced trainers. Trainees will also be paired with a financial counsellor for confidential, one-to-one sessions - our financial counsellors are corporate professionals who will volunteer their time and skills. You will also join your fellow trainees in a fun activity and an online chat group so that you can support and encourage each other too!
How to apply?
Application for the current programme cycle is now closed (please note that applications were closed earlier than the original deadline due to high number of applications). Our next programme cycle will be held in Bahasa Indonesia in June 2022. Please revisit this page for information on the application.
Select a Date