Back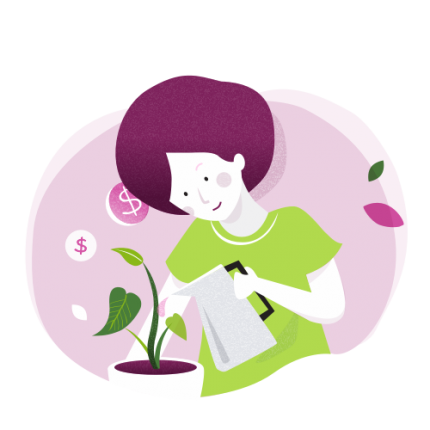 Growing My Money
Explore the basics of investment concepts, tools and instruments.
Intro
This workshop is FREE until 31 December 2023.
We have resumed face-to-face workshops, and also still offer online classes. Participants will have to follow our safety and hygiene measures to ensure a safe learning environment. Please note that venues may change - check our website or contact us via Whatsapp for updated information.
Please note that we require a minimum number of participants for a workshop to proceed. Participants will be contacted via Whatsapp 2 days before their registered session and asked to confirm attendance to avoid last minute cancellations.
Once you've started saving your money, the next step is to grow it. This 8-hour workshop is an introduction to investment concepts, tools and instruments. Here you will learn practical ways to apply investment strategies (such as bank services, retirement plans and insurance) to maximise your income and savings. You will learn how to spot investment scams and ways to avoid them. This workshop will also help you identify and shape healthy attitudes towards wealth.
Key Takeaways
Investment basics: What do you need to do first before you start investing? How can you choose the right investment tool for you?
Investment Tools: Learn how investment products work and how to manage your assets.
Emotional Ties: When it comes to managing your money, letting your emotions get the best of you can lead to bad decisions - including possibly getting scammed or investing all your money in one fund. Figure out what your attitude is toward money so that you can handle it better.